Asics Eternal Run
ASICS wanted to introduce runners to its newest shoe, Glideride. Their concept was a race without a course or finish line, no distractions, athletes running against themselves with stripped down sensory inputs. They chose the Bonneville Salt Flats west of Salt Lake City for their vast flat white surface. Next they had to find a Race Director who could help bring their vision to life. They started asking around town and landed with Steve.
Building a concept race with no course or finish line may seem that it would be freeing to a Race Director but it takes lots of creativity and it is actually quite challenging. In addition, ASICS wanted the team to develop our own mobile app to accurately track the athletes' GPS coordinates, paces, and run times. All of the data was displayed at basecamp in realtime on dynamic LED screens, where the sports scientists could view individual athletes' progress and evaluate their performances. On top of it all, it had to be captured on film for the commercial…in ONE TAKE before it got BLAZING hot on the Salt Flats. And we had one month to make it happen.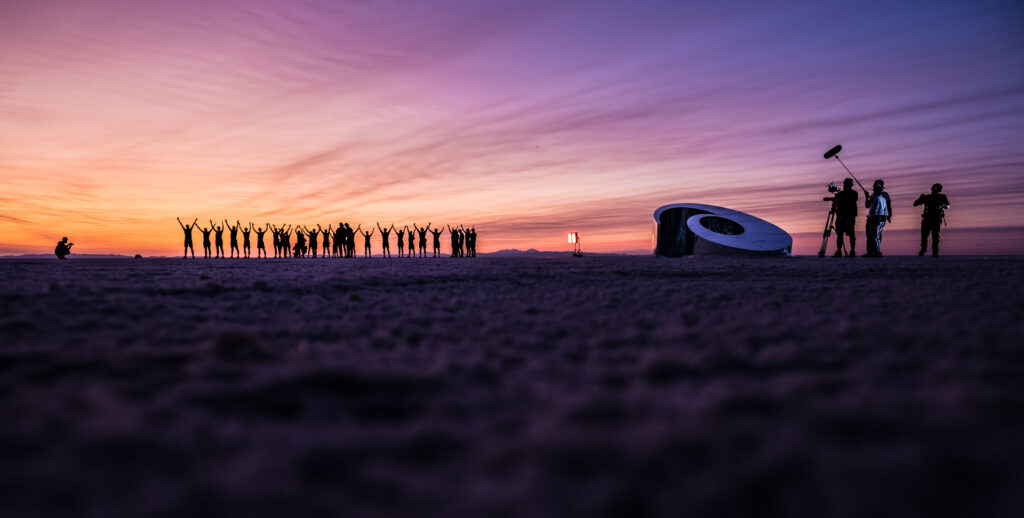 ASICS brought in elite athletes from all over the world to participate and the team worked tirelessly to bring the concept to life. Working on a project of this scope, with a team of brilliant professionals and a Hollywood style budget, was such a treat for Steve.